At Fresno Prosthodontic Centre, we are happy to provide a specialty treatment called TeethN2Day™ implant-supported prostheses in Fresno, California. Designed to be fast and easy, this prosthetic treatment allows our prosthodontist and team to restore you smile in as little as two days. Learn more today by calling our office at 559-439-9990 and scheduling a consultation with Dr. Mehrdad Fay.
Resin
PMMA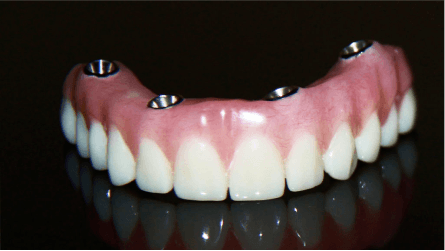 Held in place by four dental implants, PMMA and titanium prostheses use a reinforced titanium bar as their base. They are covered in a strong, composite material designed for comfort and resistant to discoloration and ware. This robust, durable bridge is a permanent solution for restoring the functionality of your smile.
$46,500
per full-mouth restoration
Ceramic required for single arch
NANO-CERAMIC®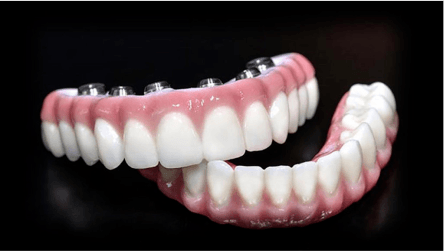 Placed atop six dental implants, these full-arch prostheses use a flexible ceramic material to imitate the natural feel and appearance of your teeth. They are lighter that zirconia restorations and provide a solid, strong fix for missing teeth.
$46,500
per full-mouth restoration
$28,500
per single arch restoration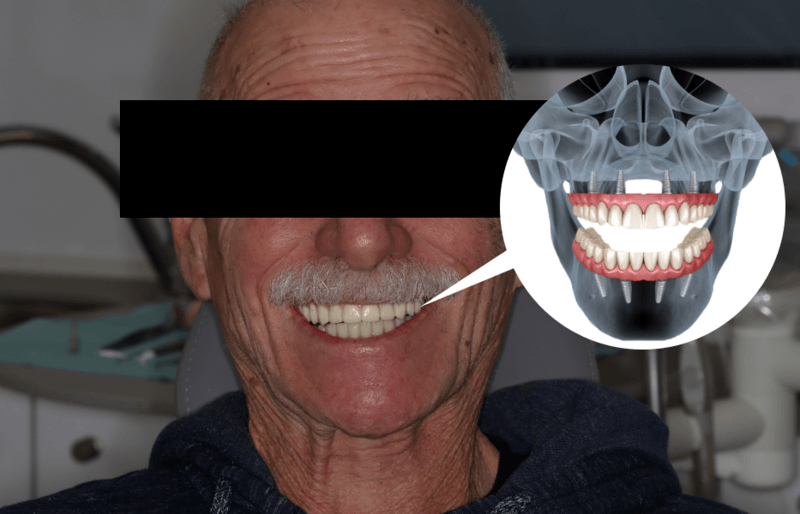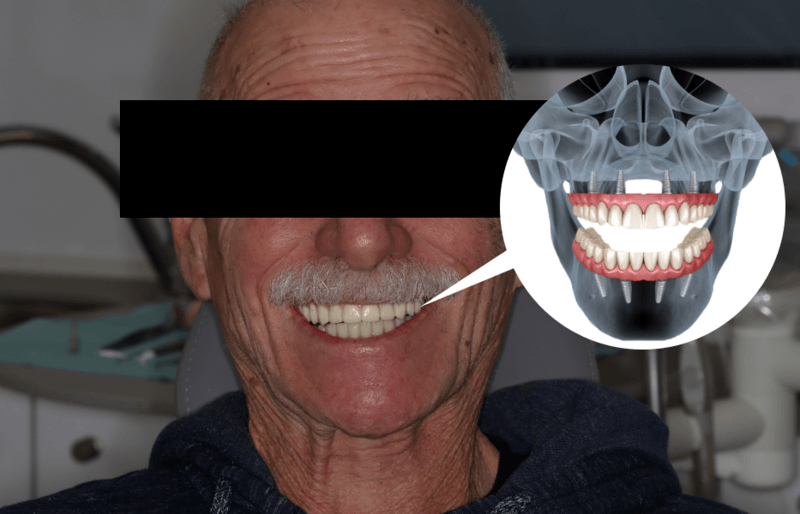 The candidates for this procedure generally have lost or are about to lose their teeth in one arch. After our detailed diagnostic work-up, we are able to plan and design a surgical guide, execute implant-placement surgery, and manufacture and deliver your provisional prosthesis within two days of surgery.
Hours
| Day | Hours |
| --- | --- |
| Monday | 9:00 a.m. - 5:00 p.m. |
| Tuesday | 9:00 a.m. - 5:00 p.m. |
| Wednesday | 9:00 a.m. - 5:00 p.m. |
| Thursday | 9:00 a.m. - 5:00 p.m. |
| Friday | 9:00 a.m. - 5:00 p.m. |
| Saturday | Closed |
| Sunday | Closed |
Have questions?